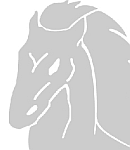 Porsche Motorsports Weekly Event Notes: Monday, January 15, 2018
This Week:
• Golden Anniversary. 2018 Marks 50 Years Since First Porsche Overall Daytona Win. • Like Father. Porsche Veteran David Murry Joined in Daytona Cayman by Son Dylan. • Dan Gurney. 1931-2008
Upcoming Porsche Motorsport Events.
IMSA WeatherTech SportsCar Championship.
Event: 56th Running of the Rolex 24 At Daytona, Daytona International Speedway
Dateline: Daytona Beach, Florida
Date: Saturday - Sunday, January 27 – 28, 2018
Track Length: 3.56-miles, 12-turn
Race Duration: 24-Hours
Class: GTLM (Porsche 911 RSR)
GTD (Porsche 911 GT3 R)
Round: GTLM. 1 of 11
GTD. 1 of 11
Next Round: 66th Annual Mobil 1 Twelve Hours of Sebring, Sebring, Florida, Sebring International Raceway, March 17, 2018
IMSA Continental Tire Sports Car Challenge.
Event: BMW Endurance Challenge At Daytona
Dateline: Daytona Beach, Florida
Date: Friday, January 26, 2018
Track Length: 3.56-miles, 12-turn
Race Duration: 4-Hours
Class: GS (Porsche Cayman GT4 Clubsport MR)
Round: GS. 1 of 10
Next Round: 66th Annual Mobil 1 Twelve Hours of Sebring, Sebring, Florida, Sebring International Raceway, March 16, 2018
Porsche Profile.
Event Story Lines.
Golden Anniversary. 2018 Marks 50 Years Since First Porsche Overall Daytona Win.
2018 is a memorable year for Porsche as it marks the 50th anniversary of the German brand's first overall 24-hour race victory at Daytona International Speedway. The 1968 win came at the hands of Vic Elford, from Great Britain but today living in Florida, Jochen Neerpasch (Germany), Rolf Stommelen (Germany), Jo Siffert (Switzerland) and Hans Hermann (Germany) in the No. 54 Porsche 907LM. Since, Porsche has won a total of 22 times overall at Daytona, a manufacturer record for the race.
The German marque also holds the all-time class win record at Daytona with 78 wins. The inaugural title came in the first Daytona Continental in 1966. The most recent came in 2017 when Alegra Motorsports took GTD honors in the No. 28 Porsche 911 GT3 R.
The 1968 race was the first time that Porsche had attempted Daytona in a car capable of racing for an overall victory. The prototype prepared by Porsche System Engineering, the "works" program of the time, covered 2,564.130 miles in pursuit of that historic first overall victory.
The Daytona win was part of a milestone year for Elford. At the time the Brit was an expert rally driver who had just recorded a victory at the Rally Monte Carlo in a Porsche 911 just the week before. After Daytona, he padded his yearly tally with a come from behind win at the famous Targa Florio. He charged back from an 18-minute deficit that was the result of a tire failure on the opening lap of the legendary Italian road rally.
Porsche has earned 63 overall 24-hour race wins in the world's most famous endurance events at Daytona, Le Mans, Nürburgring, Spa-Francorchamps and Dubai. The 19 victories at Le Mans and five at Dubai are also manufacturer records. Porsche's first overall 24-hour win came at Spa in 1967, only months before the Daytona title.
Like Father. Porsche Veteran David Murry Joined in Daytona Cayman by Son Dylan.
David Murry (Atlanta, Georgia) is a name well known to Porsche fans around the world. A veteran driver, Murry has been tabbed by owners to create super teams with some of the top pilots in the sport throughout his career. At this year's IMSA Continental Tire Sports Car Challenge (CTSCC) season-opening round at Daytona International Speedway, Murry will be teamed with a rookie, one he has been waiting 17 years to race with, his son Dylan.
The two will share the BGB Motorsports Porsche Cayman GT4 Clubsport MR with Jim Cox (Nokomis, Florida) and is one of four mid-engine Porsches entered in the four-hour BMW Endurance Challenge.
The elder Murry, who raced for the Porsche factory at Le Mans, has never raced with his 17-year-old son as a co-driver. Dylan began racing at the age of nine in karts and then Legends cars before moving up late model stock cars. In 2017, he finished sixth in his NASCAR K&N debut at Greenville, South Carolina and was the top finishing rookie. In addition, he won his 12th career championship (Pro-Legends Winter Series) and received "President's Award" from Atlanta Motor Speedway this year.
David Murry has 13-starts in the Rolex 24 At Daytona with a third-place finish in 2003. Those came in a career that has spanned 65 GRAND AM races including four wins and 82 American Le Mans Series races, where he has one victory. He has started at Le Mans four times with his first race coming behind the wheel of the Porsche works team's LMP1-98. In addition, he has a Monster Energy NASCAR Cup start and three ARCA stock car starts in his career. Today, his primary focus is the David Murry Track Days and David Murry Seminars programs for aspiring racers.
The Porsche Cayman GT4 Clubsport MR is the German marque's official entry into the international GT4-specififactions and, beginning in 2018, the sole Porsche entry allowed into the CTSCC GS class. The car won the 2017 class Championship with Dylan Murcott and Dillon Machavern driving the No. 28 for RS1. The car is based on the Porsche Cayman GT4 road car and shares over 80 percent of its parts with that street-going machine.
The BMW Endurance Challenge is scheduled for Friday, January 26 at 1:00 p.m. to 5:00 p.m. ET. It can be seen live at www.IMSA.TV. It will be broadcast Saturday, February 10 on FS1 at 8:00 a.m. ET.
David Murry, Driver, No. 38 BGB Motorsports Porsche Cayman GT4 Clubsport MR.
"I can't wait to get to the iconic Daytona race track. I am really looking forward to being back with my Porsche family because that is my heritage; Porsche is where I have spent most of my career. It is unexplainable what it means to me to bring my son Dylan to drive with me. It is bringing together my racing family and my personal family and it can't get any better than that. After watching Dylan develop his own career over the last ten years, to have the chance to drive with my son and with my Porsche family is very special.
We have our strategy for the four-hour race with Jim (Cox) starting, Dylan in the middle and me at the end. We did practice driver changes at the Roar and they went fantastic. With BGB Motorsports, we are expecting the best results we can get."
Dylan Murry, Driver, No. 38 BGB Motorsports Porsche Cayman GT4 Clubsport MR.
"I am looking forward to making my IMSA debut not only at a special track but a track with 31-degrees of banking. It is going to be an incredible experience. The chance to top it off by racing with my Dad makes it even more awesome. I am looking forward to the challenge, both mentally and physically, of racing in the Cayman. I have been preparing for this for many months now."
The Eagle. Legendary Racer Gurney Remembered as First Porsche F1 Winner.
Undoubtedly one of America's greatest motorsport talents, Dan Gurney passed away on Sunday, January 14, 2018. While best known for winning races in Formula 1, Indy Car, NASCAR, Can-Am and the Trans-Am Series, as well as his founding and ownership of the All American Racers (AAR) Team with racecars of his own design, it was two Formula One (F1) races in 1962 that have cemented Gurney in the minds of Porsche fans worldwide. Gurney is the only driver to win a Formula 1 Grand Prix for a Porsche factory team.
Driving a Porsche Type 804, Gurney won the 1962 French Grand Prix at Rouen-les-Essarts, and again a week later at a non-points F1 race just outside of Stuttgart, Germany at the Solitude street circuit. Porsche ended their only factory F1 effort at the end of the 1962 season, after two years.
In the 100-year history of Grand Prix Racing, Gurney remains the only American to win with a racecar of his own construction in a Formula 1 World Championship event. In addition, Gurney's All American Racers is the only constructor in the United States to have designed and built winning F1, Indianapolis 500 and Sports Cars – all under the aptly named "Eagle" moniker. Work at AAR continues, with its latest collaboration coming in the space industry as they contribute to SpaceX and their reusable rockets.
A true gentleman, Gurney was responsible for the tradition of champagne being sprayed by winning drivers and was the first driver to introduce the full-face racing helmet to Indy and F1 competition.
While Gurney's Porsche connection might best be remembered by the outside world for his F1 wins, it is a second more personal link that resonates more deeply. Gurney married Evi Butz, first a personal assistant to and then head of the Porsche Press Department under Porsche Motorsport chief Huschke von Hanstein in the 1960s. The couple met after von Hanstein asked Dan to give Evi a ride to town during the 1962 Solitude Race weekend.
Gurney was 86.
Social Media.
Porsche Cars North America. @Porsche
Porsche GT Team (North America) @PorscheNARacing
Porsche Motorsport – GT Cars. @PorscheRaces
Porsche Racing @Porsche_Team
Porsche Rennsport Reunion VI #PorscheRennsport
Model Hashtags.
Porsche 911 RSR. #911RSR
Porsche 911 GT3 R. #911GT3R
Porsche 911 GT3 Cup #911Cup
Event Hashtag.
Rolex 24 At Daytona #Rolex24
Series Hashtags and Handles.
GT3 Cup Challenge USA. #GT3USA
GT3 Cup Challenge Canada. #GT3CAN
PCA Club Racing Porsche Cayman GT4 Clubsport Trophy East @CaymanGT4CSEast #GT4CSE
Pirelli GT3 Cup Trophy USA @PirelliCupUSA
Intercontinental GT Challenge @IntercontGTC
Future Porsche Events.
IMSA WeatherTech SportsCar Championship.
Event: 56th Running of the Rolex 24 At Daytona, Daytona International Speedway
Dateline: Daytona Beach, Florida
Date: Saturday - Sunday, January 27 – 28, 2018
Track Length: 3.56-miles, 12-turn
Race Duration: 24-Hours
Class: GTLM (Porsche 911 RSR)
GTD (Porsche 911 GT3 R)
Round: GTLM. 1 of 11
GTD. 1 of 11
Next Round: 66th Annual Mobil 1 Twelve Hours of Sebring, Sebring, Florida, Sebring International Raceway, March 17, 2018
IMSA Continental Tire Sports Car Challenge.
Event: BMW Endurance Challenge At Daytona
Dateline: Daytona Beach, Florida
Date: Friday, January 26, 2018
Track Length: 3.56-miles, 12-turn
Race Duration: 4-Hours
Class: GS (Porsche Cayman GT4 Clubsport MR)
Round: GS. 1 of 10
Next Round: 66th Annual Mobil 1 Twelve Hours of Sebring, Sebring, Florida, Sebring International Raceway, March 16, 2018