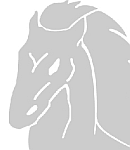 Porsche Motorsports Weekly Event Notes: Monday, February 12, 2018
This Week.
• North America at Le Mans. 10 Porsche 911 RSRs Entered for 2018 24 Hour.
• Park Place In Place. Lindsey Announces WEC and Le Mans Plans.
• Foyt Sebring Grand Marshall. Legend Raced Porsche to '85 12 Hour Title.
Porsche Profile.
Event Story Lines.
North America at Le Mans. Four of 10 Porsche 911 RSRs Entered for 2018 24 Hours of Le Mans Have United States Connections.
Porsche will field 10 Porsche 911 RSRs in this year's running of the 24 Hours of Le Mans and North America will play heavily in that mix. Four of the ten have direct connections to teams and drivers based in the United States. The overall tally includes four factory cars in the LMGTE-Pro class and six in the LMGTE-Am class for the June 16 – 17 event.
The US-based IMSA teams are well represented on the Le Mans entry list, which was made public on February 9. In the Pro category, for the first time, will be two all-Porsche factory drivers in cars fielded under the Porsche GT Team banner by CORE autosport. The cars will be numbered 93 and 94. CORE, with Team Manager Michael Harvey, heads the official works team in the IMSA WeatherTech SportsCar Championship's GTLM class.
In the Pro-Am style GTE-AM class at Le Mans, North America's only Porsche factory driver, Patrick Long (Manhattan Beach, California) returns to his leadership role behind the wheel of the No. 99 Proton Competition 911 RSR. Patrick Lindsey (Santa Barbara California) will contest for the first time at Le Mans in the No. 56 Team Project 1 911 RSR with longtime IMSA teammate and Porsche factory driver Jörg Bergmeister (Germany). The pair will also race the full WEC "Super Season" schedule.
Beyond the Porsche teams and drivers familiar to fans in North America are six other Porsche entries across the two classes. The second two factory cars in the GTE-Pro class are the "works" cars, Nos. 91 and 92 that regularly contest the FIA/ACO World Endurance Championship (WEC). The remaining six cars will be the first time customer teams will compete with the newest 911 RSR at the grandfather of all endurance races.
The remaining Porsche customer teams in GTE-AM include two Dempsey-Proton Racing entries (Nos. 77 and 88), the No. 80 Ebimotors car and Gulf Racing returns with the No. 86.
Park Place In Place. Lindsey Announces WEC and Le Mans Plans.
Park Place Motorsports will be sharing its talent with German race team, Project One for the Super Season of FIA World Endurance Championship (WEC).
Park Place Motorsports drivers Patrick Lindsey (Santa Barbara, California) and Jörg Bergmeister (Germany) are to race in both the FIA WEC and the four IMSA WeatherTech SportsCar Championship endurance events. Egidio Perfetti of Norway will join Lindsey and Porsche Factory Driver Bergmeister. Perfetti has previously raced in French Porsche Carrera Cup, Porsche Mobil 1 Supercup and Michelin GT3 Le Mans Cup.
Project 1's run in the FIA WEC includes two runs in the famed 24 Hours of Le Mans as part of the Super Season. Running in Le Mans will be a first for Lindsey, Perfetti and the German team. Bergmeister has competed in the 24 Hours of Le Mans 14 times, winning once in 2004 in the GT class racing a Porsche 911 GT3 RS.
Park Place Motorsports and Project 1 look forward to expanding the partnership where possible. Richard Selwin, Lead Engineer at Project 1, lent a helping hand at the 24 Hours At Daytona in January. He quickly got up to speed with the No. 73 Porsche 911 GT3 R, a precursor to working with the Project 1 Porsche RSR for FIA WEC competition.
The Super Season begins May 5 at the Circuit de Spa-Francorchamps in Belgium. However, Bergmeister and Lindsey have work to do before then; their next race is March 17 at Sebring International Raceway for the Mobil 1 Twelve Hours of Sebring Presented by Advanced Auto Parts. For detailed schedules visit http://fia.com or http://imsa.com.
Foyt Sebring Grand Marshall. Legend Raced Porsche to '85 12 Hour Title.
In the world of sports, motor or otherwise, A.J. Foyt, Jr. needs no introduction. His success in racing is unprecedented, unmatched and unlikely to ever be bettered. His last major victory, the 1985 12 Hours of Sebring, came driving a Porsche 962 with factory driver Bob Wollek.
Now 80 years old, "Super Tex" remains a constant in the sport of Indy car racing fielding a two-car team. However, as many of his greatest achievements reach milestones of their own, the lifetime Houston, Texas-resident is being called-upon to celebrate those moments. In 2018, "A.J." returns to central Florida as Grand Marshall of the 66th Running of the Mobil 1 Twelve Hours of Sebring, March 14 - 17. Foyt will also be inducted into this year's class of the Sebring Hall of Fame on March 16.
The Sebring title in '85 sealed A.J.'s elite sports car status. He had already taken on "Legend Level" standing in Indy car, USAC and NASCAR. The '85 Sebring win added to his 24 Hours of Le Mans (1967) and Rolex 24 At Daytona (1983 and 1985) trophies to place him in the pantheon of sports car aces. He sits alone as the only driver to win Indy, the Daytona 500 as well as overall at Le Mans, the Rolex 24 and Sebring.
Porsche and Foyt have a storied connection. The four-time Indianapolis 500 winner – the first of only three drivers to achieve that distinction – earned Rolex 24 At Daytona titles in 1983 in a Porsche 935 and 1985 in a 962. He swept the "Florida 36" in the 962 backed by Preston Henn's Swap Shop. The Sebring win coming in a car painted in the famous "Coyote Orange", a color first made famous in racing by Foyt with his 1967 Indy 500 victory.
The winning 962, which also won Daytona but in a Valvoline oil livery of the time, will be on display in Sebring's "Gallery of Legends" over the course of the Sebring weekend.
A.J. Foyt, Jr.
"I really used to enjoy racing at Sebring in my younger days, and am glad to have won the 12 Hour race there with my good friend Bob Wollek. It's an honor to be named Grand Marshal and I'm looking forward to that weekend."
Social Media.
Porsche Cars North America. @Porsche
Porsche GT Team (North America). @PorscheNARacing
Porsche Motorsport – GT Cars. @PorscheRaces
Porsche Racing. @Porsche_Team
Porsche Rennsport Reunion VI. #PorscheRennsport
Model Hashtags.
Porsche 911 RSR. #911RSR
Porsche 911 GT3 R. #911GT3R
Porsche 911 GT3 Cup. #911Cup
Event Hashtag.
Grand Prix of St. Pete. #PWCSPGP
Sebring 12 Hour. #Sebring12
Series Hashtags and Handles.
GT3 Cup Challenge USA. #GT3USA
GT3 Cup Challenge Canada. #GT3CAN
PCA Club Racing Porsche Cayman GT4 Clubsport Trophy East. @CaymanGT4CSEast #GT4CSE
Pirelli GT3 Cup Trophy USA. @PirelliCupUSA
Intercontinental GT Challenge. @IntercontGTC
Future Porsche Events.
Pirelli World Challenge
Event: Grand Prix of St. Petersburg, Streets of St. Petersburg
Dateline: St. Petersburg, Florida
Date: Friday - Sunday, March 9 - 11, 2018
Track Length: 1.8-miles, 14-turn
Race Duration: Two Races, 50-minute
Class: GT (Porsche 911 GT3 R)
GTS (Porsche Cayman GT4 Clubsport MR)
Round: GT. 1 and 2 of 9
GTS. 1 and 2 of 8
Next Round: Grand Prix of Texas, Austin, Texas, Circuit of the Americas, March 23 - 25, 2018
IMSA WeatherTech SportsCar Championship.
Event: 66th Annual Mobil 1 Twelve Hours of Sebring, Sebring International Raceway
Dateline: Sebring, Florida
Date: Wednesday – Saturday, March 14 – 17, 2018
Track Length: 3.74-miles, 17-turn
Race Duration: 12-Hours
Class: GTLM (Porsche 911 RSR)
GTD (Porsche 911 GT3 R)
Round: GTLM. 2 of 11
GTD. 2 of 11
Next Round: BUBBA Burger SportsCar Grand Prix at Long Beach, Long Beach, California, Long Beach Temporary Street Course, April 13 – 14, 2018
IMSA Continental Tire Sports Car Challenge.
Event: Sebring 120, Sebring International Raceway
Dateline: Sebring, Florida
Date: Friday, March 16, 2018
Track Length: 3.74-miles, 17-turn
Race Duration: 2-Hours
Class: GS (Porsche Cayman GT4 Clubsport MR)
Round: GS. 2 of 10
Next Round: Mid-Ohio 120, Lexington, Ohio, Mid-Ohio Sports Car Course, May 12, 2018