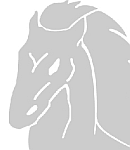 Premier Racing Looking for High Note in Music City
Nashville, Tennessee | August 6, 2022 | Premier Racing is looking to hit that perfect high note here in Nashville, Tennessee for rounds nine and ten of the 16-race SRO GT America powered by AWS. The one-driver, sprint race format for GT4-spec race cars will play support to the IndyCar Series at the Music City Grand Prix, August 6 – 7. The unique city road course twists through the famous streets of the capital of country music, even crossing the Cumberland River. It is an almost ideal setting for the No. 120 Porsche 718 Cayman GT4 Clubsport of Premier Racing. With the success of the team thus far in 2022, and a strong showing here last year, team principals Adam Adelson (Las Vegas, Nevada) and Kent Moore look to take their Las Vegas-based operation to "Nash Vegas" in pursuit of the team's second GT America win of the year.
Adelson, who won his first solo race in the GT4 class at VIRginia International Raceway, is currently in fifth-place in the GT4 Driver standings, 40-points out of the lead. Premier is also fifth in the GT4 Team standings, 41-points behind the top spot with four race weekends – eight races – remaining in the year. Every race win pays 25 points.
Qualifying in the 500-hp, mid-engine Porsche on the 2.167-mile, 11-turn street course, comes at 2:00 p.m. CT. Race 1 of the weekend will take the green flag at 7:25 p.m. CT / 8:25 p.m. ET / 5:25 p.m. PT on Saturday evening. The final race of the weekend will go green on Sunday morning at 10:55 a.m. CT/ 11:55 a.m. ET / 8:55 a.m. PT.
All races will be streamed live at: www.youtube.com/user/gt1world .
Adam Adelson, No. 120 Premier Racing Porsche 718 Cayman GT4 Clubsport |
"I'm really looking forward to Nashville, as we had great success here last year. It's incredibly tight and bumpy. I love those types of tracks though, the ones you need to really bend the car to your will. It takes a much more raw and edgy driving style to be fast around tracks like this. Even though we're running our car from last year to protect our new GT4 RS Clubsport for the Pirelli GT4 America championship, I'm still incredibly optimistic about our chances for a good result. Our team is operating on all cylinders, and I've felt really confident behind the wheel as of late, so I'm excited to see what we can accomplish!"
Kent Moore, No. 120 Premier Racing Porsche 718 Cayman GT4 Clubsport |
"We are feeling good coming into Nashville. We had a strong race here last year and we have been running really well this season. This is a great event; one we have had circled on the calendar since last year. It is a unique place, but we have had success on other street courses this season and we believe we can carry it into here as well. As long as we remember what we have learned, come in with confidence but low ego and, above all, stay working as a team, we should leave here with a good result."
|08-06-2022|