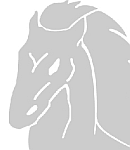 Estep choreographs perfect Road America rain race for third Porsche Carrera Cup North America victory
Porsche Carrera Cup North America Presented by the Cayman Islands – Road America – Round 12 of 16

• Estep wins rain influenced race two at Road America.
• Cirone and Kvamme sweep Pro-Am and Am weekend.
• Mid-race mishap impacts Pro class title chase.
• 32 points cover top-three contenders entering penultimate rounds at Indy.
Elkhart Lake, Wisconsin. Today at Road America, Trenton Estep (San Antonio, Texas) used the weather, his experience and a mid-race mishap by the competition to push the No. 6 MDK Porsche 911 GT3 Cup race car to his third win of the season in Porsche Carrera Cup North America Presented by the Cayman Islands. Behind him, Marco Cirone (Canada) in the Pro-Am class and Mark Kvamme (Columbus, Ohio) in the Am category secured their second wins of the weekend in 500 hp Porsche race cars prepared by MDK Motorsports and Mark Motors Racing respectively. It was the first MDK sweep of class wins in the series.
An early morning rain was coming to an end as the 29 car field took to the legendary Elkhart Lake, Wisconsin race track for the second 40-minute race of the weekend for the premier one-make championship. To help minimize standing water at different corners around the 4.048-mile facility, the clock started before the green flag was dropped over pole sitter Thompson. As conditions improved, the battles throughout the field became more intense and had a direct impact on the championship fights in each of the three classes with only two stops remaining on the schedule.
Pro Class.
With the wet weather Michelin Pilot tires sending rooster tails over the field, Parker Thompson (Canada) defended the top spot entering turn one in yesterday's winning No. 9 JDX Motorsports Porsche. However, a pressing Dimitri Dimakos (Chicago, Illinois) in the No. 11 Porsche entered by 311 RS Motorsports kept the front row feeling the pressure. The Chicagoan overtook Estep and points leader Kay van Berlo (Netherlands studying in Miami, Florida) to close in on the rear-bumper of the leader. Estep would recapture the spot from Dimakos a few minutes later and set his eyes on Thompson and the lead. He would close the two-second gap and then take the lead from the JDX entry with 27-minutes to go. Thompson would pressure but Estep pulled away to take an eventual 3.6-second victory.
Only two cautions slowed the race. The first came at 26-minutes remaining when Alan Metni spun the No. 99 Kelly-Moss Porsche into the gravel. Once Metni's silver Porsche was pulled out, the race went green with 21-minutes remaining. The drying track and wet weather, grooved tires tightened the field, but Estep was able to hold-off all challengers.
The second caution came with 15-minutes remaining in the race and has huge potential championship consequences. Fifth-place points holder Leh Keen (Atlanta, Georgia) drove deep into turn five. Unable to slow the red No. 12 311 RS Motorsports Porsche enough, Keen tapped the back of the No. 53 Kelly-Moss Porsche of Riley Dickinson (New Braunfels, Texas) who spun and pinballed into his teammate van Berlo as the Dutchman began his turn-in into the corner. The two spun in unison with Dickinson able to continue immediately to a 10th-place finish. Van Berlo required a tow and, with left-rear suspension damage was forced to park the car for a 30th-place finish. Keen was given a drive-through penalty for incident responsibility and would finish 27th.
The green flew again with ten-minutes remaining and Travis Wiley (Austin, Texas) used the No. 77 Topp Racing Porsche to make immediate work of Michael McCarthy (Clearwater, Florida) to score his best result of the year with a third-place. McCarthy would then go wide into turn five, falling to sixth-place at the checkered. Topp Racing's TJ Fischer (Vacaville, California) finished in fourth-place with the No. 58 giving Topp two in the top-five. Sean Varwig (Barrington, Illinois) drove the No. 2 to the best finish for Kelly-Moss in fifth-place.
Trenton Estep, No. 6 MDK Motorsports Porsche 911 GT3 Cup.
"I have never driven the [type] 992 [Porsche 911 GT3 Cup car] or this tire in the wet and I couldn't believe how much grip there was on the out lap. I knew I could definitely roll some speed here. The Michelin was definitely kicking here today. The MDK Motorsports crew gave me an unbelievable car. It was really well balanced in the high speed stuff, and I think that is where we were quick. We were able to come home with the win and I am stoked. I got off to a really bad start, so I just hit my marks and was able to get through T.J. [Fischer] and Dimitri [Dimakos] relatively quickly. As soon as I cleared them, I thought 'yeah, we have a chance here.' I was able to run down Parker [Thompson] and pass him in turn three. From there it was to save the tires because it was starting to dry and hit my marks."
About Points.
"You try not to think about the points too much because it is just added pressure you don't need during a race weekend. You try to focus on yourself, do your best and what you can control and try not to worry about the points."
Pro-Am Class.
It was Marco Cirone for the Pro-Am sweep at Road America. Despite never having driven the type 992 Porsche 911 GT3 Cup car in the rain, the Canadian showed himself just as skilled behind the wheel of the No. 84 Mark Motors Racing-prepared Porsche in rain or shine. The victory, the third in the series for Cirone, moved him into third-place in the point standings. Curt Swearingin (Chattanooga, Tennessee) drove a precision event to finish second in the No. 17 ACI Motorsports Porsche while Matt Halcome (Dallas, Georgia) drove the No. 55 Goldcrest Porsche to a second-straight podium.
Marco Cirone, No. 84 Mark Motors Racing Porsche 911 GT3 Cup.
"It was a very exciting race. This was my very first time driving that car in the rain. So, we didn't know ABS setting, we didn't know tire pressures and I am thankful I have the incredible team that I do because they set it up and I was able to keep it on the track. If it wasn't for Mark Motors, I wouldn't have been able to win this race so I thank them from the bottom of my heart. I am so happy. A double win at Road America? I came here and thought it was going to be a disaster… what a change. I am on cloud nine right now."
Am Class.
Mark Kvamme maintained his winning-ways taking a second-straight victory at Road America, his seventh of the year, in the No. 43 MDK machine. The win moved him back into the lead of the Am class points championship, three points ahead of John Goetz (Weston, Connecticut) who drove to a second-place finish in the No. 55 Wright Motorsports Porsche 911 GT3 Cup car. Third-place went to Kelly-Moss driver Vernon McClure (Chesterfield, Virginia) in the No. 10. McClure was just ahead of Jeff Majkrzak (Orono, Minnesota) who made his return to Carrera Cup this weekend after an injury at Long Beach in the No. 29 Goldcrest Motorsports Porsche.
Mark Kvamme, No. 43 MDK Motorsports Porsche 911 GT3 Cup.
"I really learned one thing today: qualifying really matters. I was very fortunate to qualify several spots ahead of John Goetz and with this kind of weather no one is making big moves. As long as I drove a clean race, I won the race in qualifying. It was a clean race. I have to tell you; these Michelin rain tires are amazing."
To the point.
Estep's win, Thompson's victory in race one yesterday and second-place finish today compounded by the lowest finish of van Berlo all season dynamically tightened the Pro class championship. The three are now separated by only 32-points. Van Berlo continues in the top spot with 248 markers, Thompson added 20 points to close to within 16 points of the lead with 232 points. Estep now holds 216. In Pro-Am, challenging days by both Metni and Castro brought Cirone to within 32 points of second-place Castro and 112 back from championship leader. The Am category had a change with Kvamme moving back into the top spot by three points (222-219) over Goetz. Despite missing the weekend, Bill Smith holds onto third, 78 points ahead of Willingham.
Where to Watch.
Replays of both races can be found on Porsche Motorsport North America TV presented by Deluxe: (https://www.youtube.com/c/PorscheMotorsportNorthAmerica).
Next Up.
Round 13 and 14 of the Porsche Carrera Cup North America Presented by the Cayman Islands will headline the second-annual Porsche Sports Car Together Fest at the Indianapolis Motor Speedway, September 2 – 4.
About the Cayman Islands.
The Cayman Islands, located an hour south of Miami in the vibrant tranquility of western Caribbean, is a premier destination for travelers, thrill-seeking divers, adventurous epicures, honeymooners and families alike. The trio of islands affords each guest with the ultimate setting to enjoy life's finest comforts, as the Caribbean's leading luxury lifestyle destination. Five-star resorts, high-end villas, condos and breathtaking beachfront properties unique to each island offer a myriad of accommodation options for discerning travelers to enjoy. Additionally, the Cayman Islands is frequently heralded as the "Culinary Capital of the Caribbean" and offers endless gastronomic experiences to delight even the most seasoned of palates.
The Cayman Islands, world-renowned for impeccable "Caymankind" hospitality also employs best-in-class health and sanitation protocols to keep visitors and locals safe. To learn more about the Cayman Islands, please go to www.visitcaymanislands.com; www.divecayman.ky or call your local travel agent. For the most up-to-date travel guidance and protocols, please visit: https://www.exploregov.ky/coronavirus.
Porsche Carrera Cup North America Presented by The Cayman Islands.
Porsche Carrera Cup North America by The Cayman Islands is the premier one-make race series in the United States and Canada utilizing a combination of the latest Porsche 911 GT3 Cup race car, type 992, and MICHELIN® Pilot® Sport Cup N3 racing slick to challenge the best road and street race courses on the continent. The second season of the championship is scheduled to host 16-rounds at eight venues. Each 40-minute race counts toward a season-long driver and team championship in each of three classes: Pro, Pro-Am and Am.
More on Porsche Carrera Cup North America by The Cayman Islands can be found at www.PorscheCarreraCup.us.